Rafael Cappuro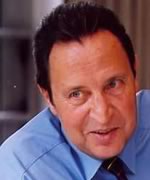 Born 1945 in Montevideo, Uruguay, Rafael Capurro studied humanities in Chile. 1970 he did his Licentiate in Philosophy from Colegio Máximo, Universidad del Salvador, Buenos Aires, Argentina. After his Diploma in Documentation from Lehrinstitut für Dokumentation, Frankfurt am Main, Germany (1973), he worked as a researcher at Zentralstelle für Atomkernenergie-Dokumentation (ZAED), Karlsruhe, Germany (1974-75).
In 1978 Rafael finished his Dr.phil. in Philosophy from Düsseldorf University on the Thesis Information.
Afterwards he learned Information Management at Fachinformationszentrum Karlsruhe, Germany (1980-85) and did his post-doctoral teaching qualification (Habilitation) in Practical Philosophy (Ethics) at Stuttgart University (1989). Thesis: Hermeneutik der Fachinformation ("Hermeneutics of scientific information").
Soon he worked as lecturer at the Institute of Philosophy, Stuttgart University (1987-2004) until he changed to his position as Professor (em.) of Information Management and Information Ethics at Stuttgart Media University Germany (1986-2009). In 1999 he founded the International Center for Information Ethics (ICIE). He also worked as a member of the European Group of Ethics in Science and New Technologies (EGE) of the EU Commission (2000-2005, 2005-2010).
Further activities: Founding Member of the World Technology Network (WTN). Senior Fellow in Information Ethics, Center for Information Policy Research, School of Information Studies, University of Wisconsin-Milwaukee, USA (2009-2010). Editor of the International Review of Information Ethics (IRIE) (since 2004). Director of  Steinbeis-Transfer-Instituts Information Ethics (STI-IE) (since 2008). Distinguished Researcher in Information Ethics, School of Information Studies, University of Wisconsin-Milwaukee, USA (2009-2012).
Josep Maria Duart Montoliu
As a lecturer in the UOC's Psychology and Educational Sciences Department, Josep Maria Duart Montoliu is responsible for school organisation and educational policy subjects on the Educational Psychology Degree Course and the education in the Information Society Area on the University's PhD program.
As a researcher at the UOC's Internet Interdisciplinary Institute (IN3) he leads the Information Technologies, Universities and Network Society (ITUNS) research group and the PIC Universities research project which analyses the changes in the university system brought on by the use of ICT.
He is Director of the UOC-Unesco Chair in E-Learning and Editor of Revista de Universidad y Sociedad del Conocimiento (RUSC), the University and the Knowledge Society e-Journal.
Howard Rheingold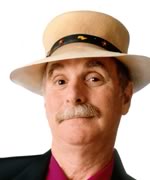 Howard Rheingold was born in 1947 in Arizona, USA, and is an US-american social scientist and author.
For decades he does research on the social, cultural and political influences of new technologies and the hence developing communication forms. He studied psychology at Reed College, State University of New York.
Since 1985 he worked at THE WELL (also known as Bulletin Board System). He was also one of the founders of Hotwired, the website of the Wired Magazine. With his 1993 published book "Virtual Community – Homesteading on the Electronic Frontier" Howard formed the term "virtual community".
Schule von Athen Raffael